We start off our meetings with food and refreshments.
Last meeting, February 9, 2003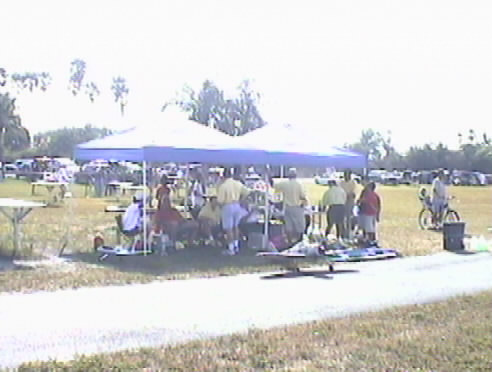 Our club President Joseph Hughes start and end the meeting with good intentions for the club.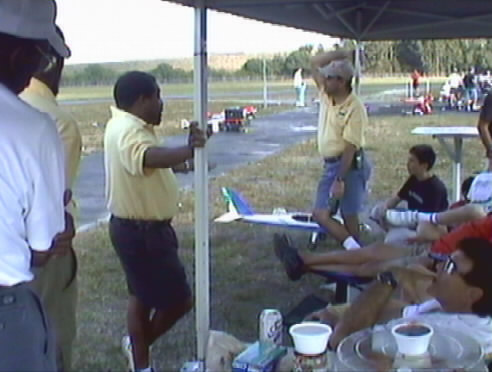 We also added a game called Grab Bag, we put numbers in a bag and put corresponding numbers on the table attached to R/C items like CA glue, servo extentions, etc.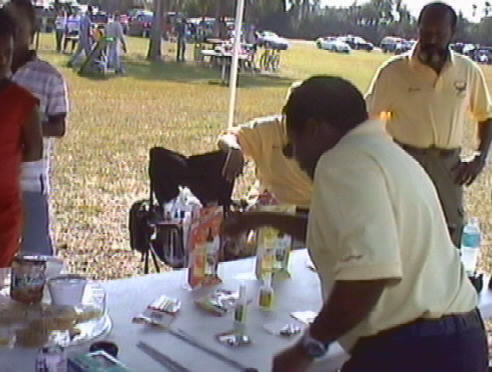 Everybody comes out a winner.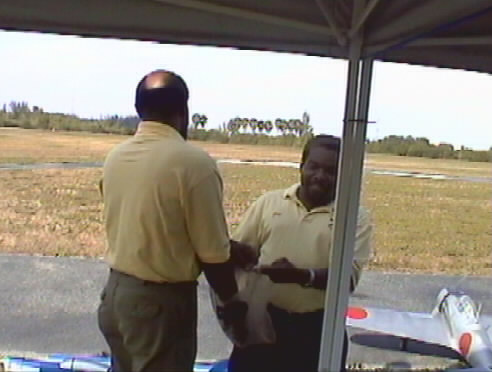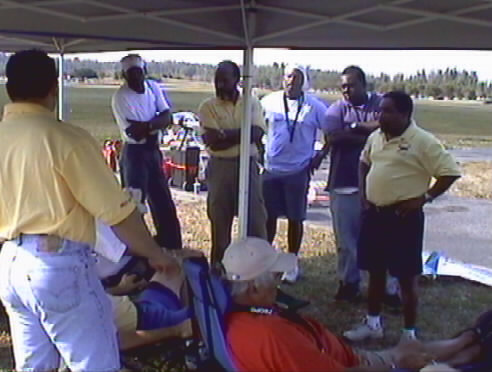 I (Basil) received a much needed servo extention. That brought our meeting to an end. Good job! to our club President.